This post is also available in:

English

polski (Polish)
Earnings and Statistics from my 3rd Android + WebGL Game – Stickman RPG
I had released my 3rd Android/WebGL game. It's a simple idle clicker. I wanted to experiment with the clicking mechanic. I had added some RPG elements. I didn't know if I should release statistics from this game (they are small). But in the past, I had said that I would release statistics from all my games, so here it is. "Stickman RPG – Idle Money Clicker" has been downloaded 166x (total), WebGL version got 2400 plays. 78 Downloads come from Google Play, 88 come from Amazon Store. It might look strange because there are more downloads from Amazon Store than from Google Play. It's because my game was removed from Google Play (reason? "It looks like another game"). I had written to Google Play (My game was not in Google Play, for 2-3 days), and they had brought back my game to Google Play, they just removed my game accidentally 😛
Game Removed from Google Play (policy strike):


Total Downloads (Google Play/Amazon App Store):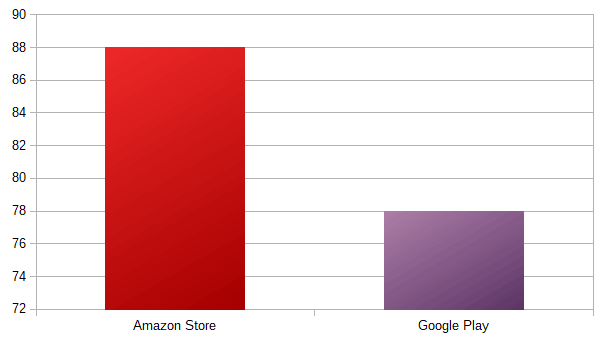 Downloads in ~30 days (Google Play, September):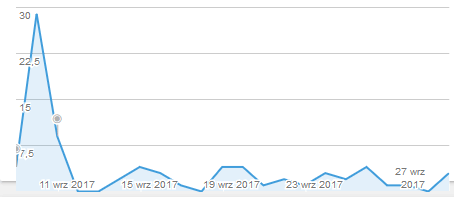 What About earnings?
Kongregate: $3.70  (Online Version)
Chartboost: $0.03 (Android)
Unity Ads: $0 (Android)
Total = $3.73
Earnings data: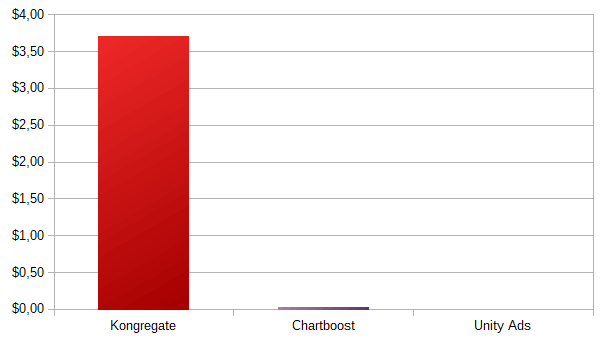 Yeah, I was ready for no earnings from my game, I had made 3 games, and I had earned a total $0, it's not a problem. I know that I need to improve my skills to earn something. My games are just too weak to earn cash. I'm 19 years old. I just like making games. I think it's pretty fun. From a fun fact, 9 September, an area button (in-game) was clicked ~9000x (counting only online players, counting all clicks, not unique). And 14000x Start Shield button was clicked (not counting shield activation button, just Start Shield button, not unique, only online players). 9 September players had spent in my game 505k seconds, in my last game (a record) was 3.38 Million seconds (on 13 August). Let's look at other statistics
Kongregate data: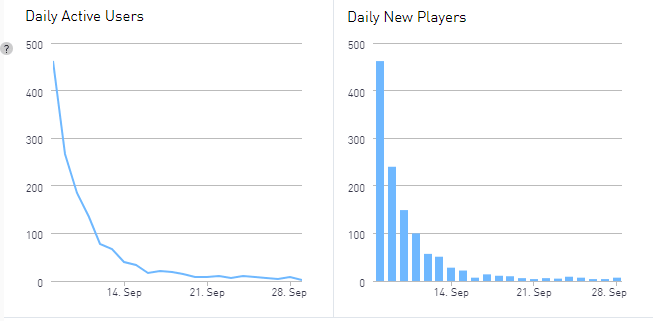 Users % country, data from Google Play:
Android usage (% version, data from Google Play):

Country map from Google Play: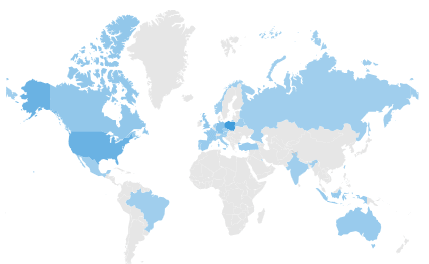 At this moment I'm working on a next game, it will be a space shooter, we will fly from planet to planet, unlock/upgrade new ships, beat new enemies. The game will have its own story:
"I got a normal life like other humans, but one day all has changed. I had decided that I won't leave my safe and peaceful planet, and have a trip over the galaxy. I want to have an adventure of my life. Death, life, brutality, continuous fighting, welcome to space travel, even if you survive, yes. Nothing will be the same. Here life is next to death, friend next to the enemy, anyway, today it is difficult to distinguish". You can also play my game here (just click one of these buttons/images):





Online Version (Crazy Games)
#UPDATE ~03/2020
How is the game doing right now? In the last 7 days It got 2x downloads (Google Play), Stickman RPG got 924x total downloads from Google Play. In Amazon App Store game got 881x total downloads. Releasing the game on Amazon App Store was a good idea, timed only confirmed it.
Total downloads (data from Google Play):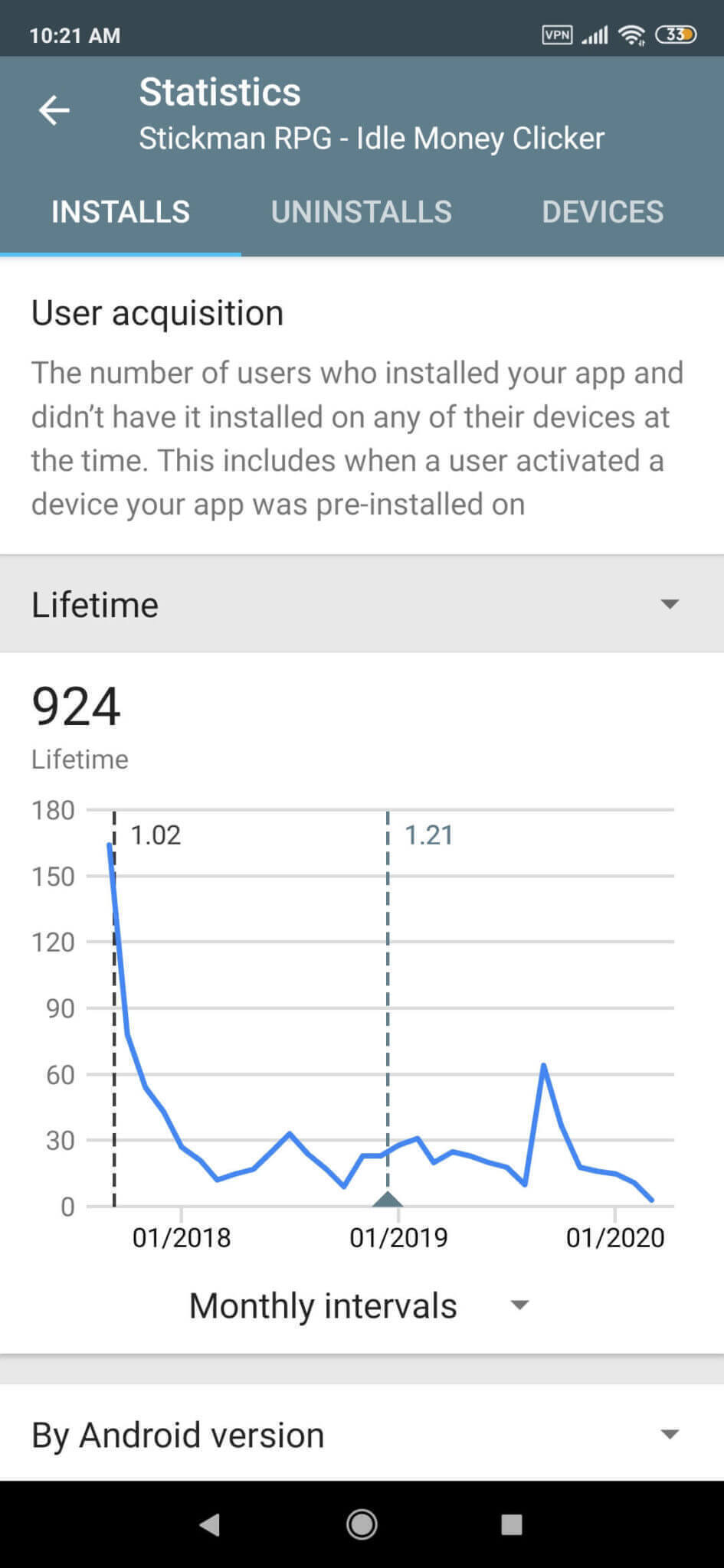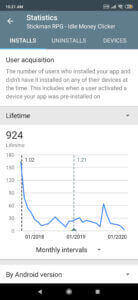 Total Android versions (% usage, data from google play):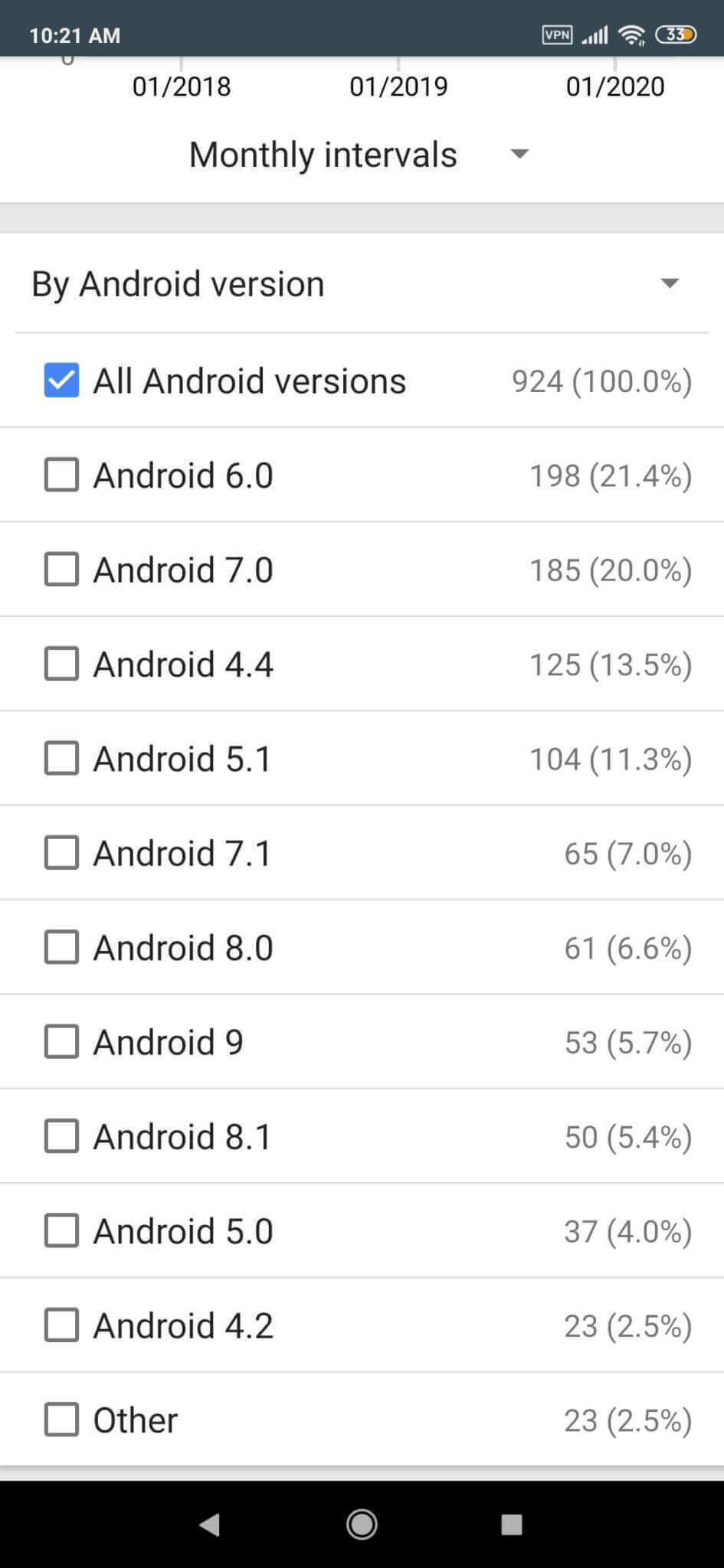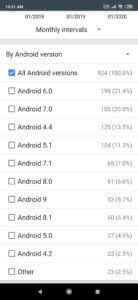 Total downloads country (data from Google Play):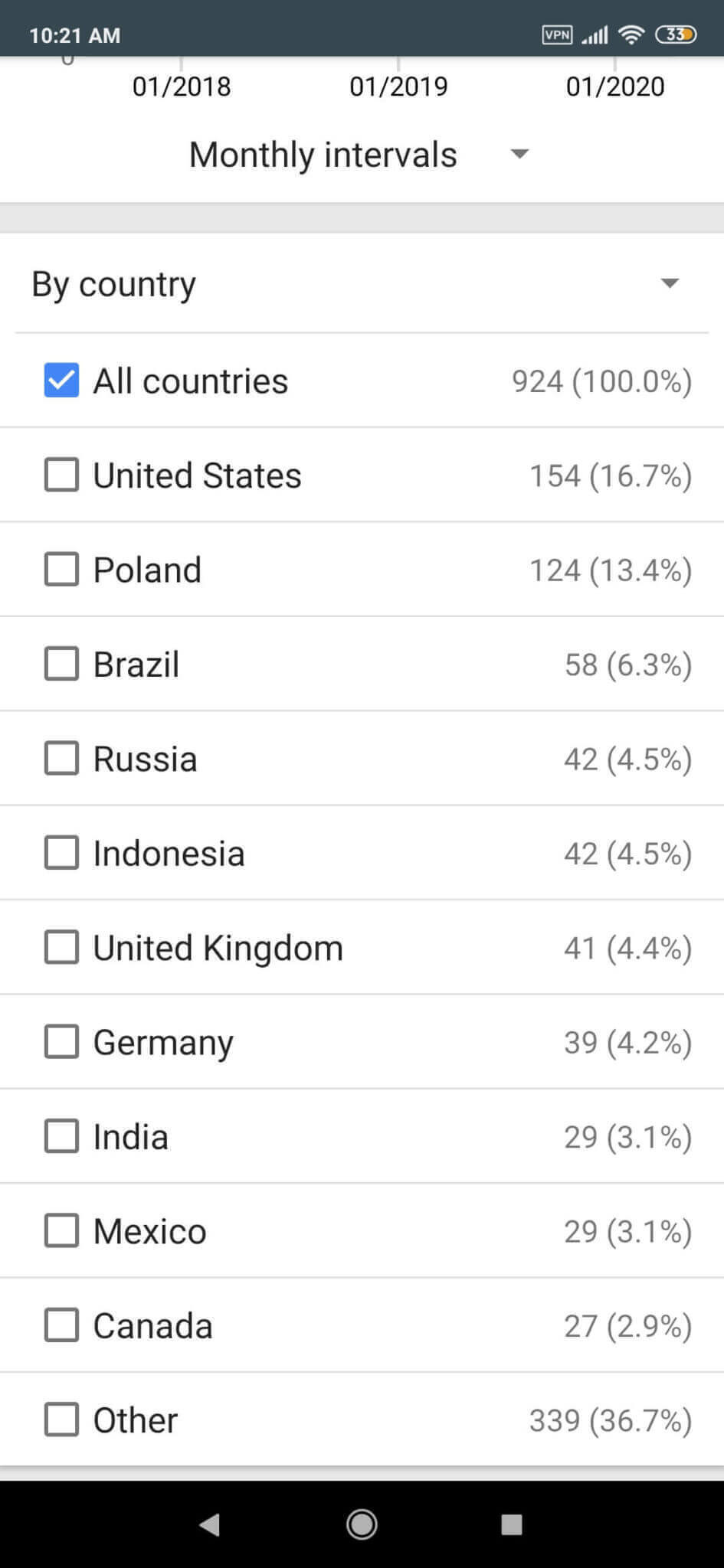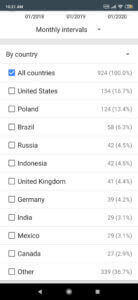 Amazon App Store Total Downloads (click image to open it in full size):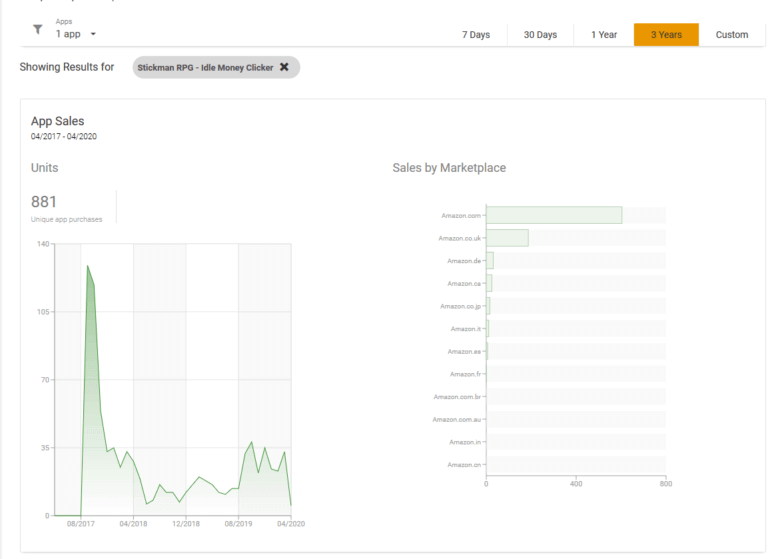 Sessions per day last ~1 month (click image to open it in full size):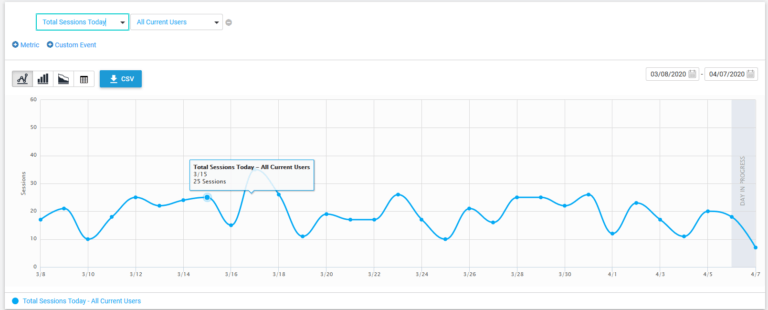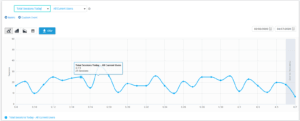 *Fun Fact: Stickman RPG was downloaded 25x from itch.io (total).
What About earnings?
Chartboost: $10.64 (before was $0.03, fun fact, $9.91 comes from Amazon App Store)

Unity Ads: $0.32 (before was $0, cash is cash, $0.32 is still fine)

Crazy Games: 29.65 euros (before was 0 because the game was not released on this platform, ~28k plays)

Kongregate: $7.90 (before was $3.70, ~5.5k plays)

Total = $18.86 + 29.65 euros (before was $3.73)
* Earnings are from Crazy Games (normal plays + reward video ads, reward video ads for Crazy Games were implemented in ~2019), Chartboost (Android, screen ad + reward video (if Unity Ads fails)), Unity Ads(Android, reward videos). Kongregate (normal plays). No IAP.
Not bad, to be honest, Stickman RPG Incremental clicker was an experiment game. I was experimenting with a new mechanic in idle games. Tired to experiment with the RPG element, well, it failed. Again releasing a game on Crazy Game was a great idea, same with Amazon Store (look at earnings from Chartboost).