This post is also available in:

English

polski (Polish)
Earnings and Statistics from my 8 games (Android + IOS + WebGL)
It's time for the summary of my gamedev journey. I had released over 8 games (versions: 6x Android, 3x IOS, 8x WebGL). Right now, I'm working on my biggest game, and first P.C. game "Yerba Mate Tycoon." So, my gamedev journey is just starting; on this blog, there were statistics from my 4th game, then 8th game. But what about my 5th,6th,7th game?
PS: this post is also available as a video, if you just wish to read this post, just continue reading, and ignore the video :-}
Zarsthor – my 5th game (2018)
Zarsthor was my 5th game, after arcade reflex game, few idle clickers. I wanted to try something new, space shooter with main quests, side quests, story, many ships, various bosses, various quests, upgrade system. The description of Zarsthor is nice, not the same as the game. Zarsthor has been downloaded 203x on Google Play and 75x on Amazon Store. That's my worst result in gamedev. WebGL (online) version got ~14.5k gameplays.
If we look at earnings, Zarsthor has "earned" 14.16 euros and  $0.54. Right now, the game is just dead, with no new downloads in the last 7 days (Zarsthor has been released in ~2018).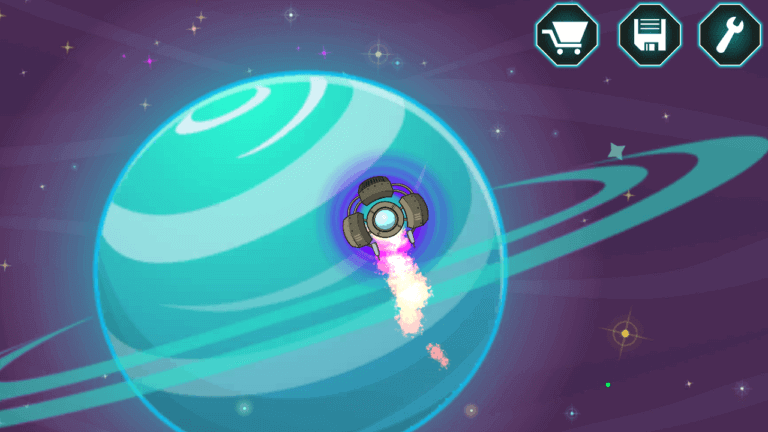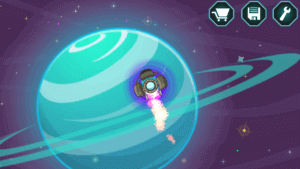 Play this game here:





Online Version (Crazy Games)
Throw – my 6th game (2018)
After a big fail of Zarsthor I moved into a "smaller" games, Throw is a simple two players game, we throw weapons, and we need to hide behind walls. The simple and fast project, this game has been released only on WebGL (web), and it got 48000 gameplays and earned 37.02 euros. Nice, I mean, this was a simple game, that didn't take a long time to make it. Let's say it took 50-100x fewer efforts than Zarsthor.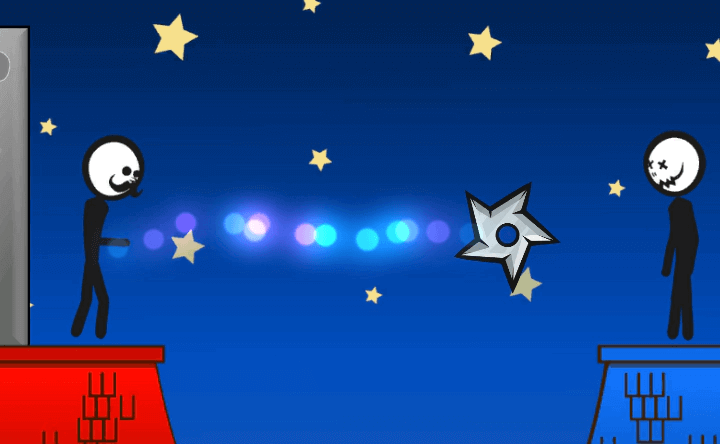 Play this game here:
Online Version (Crazy Games)
Fish Eat Fishes – my 7th game (2018)
My next two players game, released only on WebGL (online) it got 143000 (143k) gameplays and earned 149.36 euros. Wow, in terms of the time of development/earnings, this game is number one. To be honest, I didn't expect that players will play this game.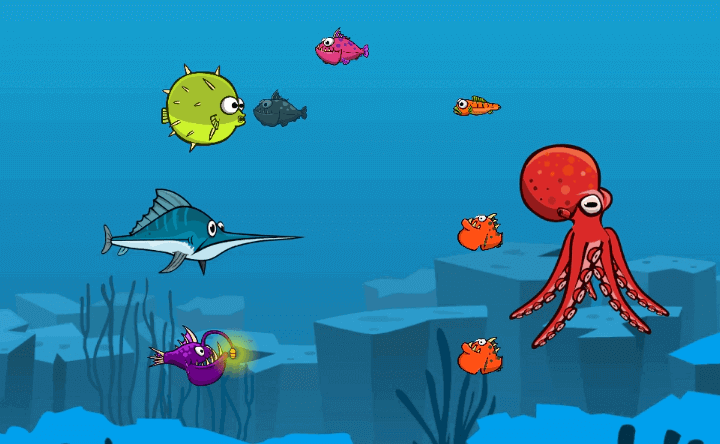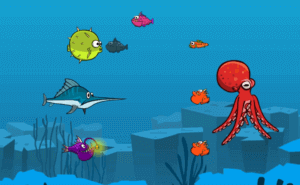 Play this game here:
Online Version (Crazy Games)
Summary O

f My 8 Games – Downloads/Gameplays
8 WebGL (web) versions of my games got 451,327 gameplays on Crazy Games and 104,444 gameplays on Kongregate that give me a total of ~556k gameplays.
6 Android Versions of my games got 26,857 downloads on Google play and 3,420 downloads on Amazon Store + 244 downloads from Itch.io that give me a total of ~30.5k downloads.

3 IOS Versions of my games got 2.32k downloads (Fisherman Idle Clicker, Tree Tap, Mirkowanie, IOS versions were released a few years later than Android versions).
*My most popular game Fisherman Idle Clicker got 11072 downloads on Google Play, Money Idle Clicker (my 2nd popular game) got 8459 downloads on Google Play.
** In the past (November 2018) my games got 11643 downloads (total) on Google Play and 1943 downloads on Amazon Store (total), we can notice, that those numbers are right now a lot higher. Web versions got ~86k gameplays on Kongregate and 164.5k gameplays on Crazy Games.
You can find my games on Google Play, Itch.io, App Store (IOS), Amazon App Store, Crazy Games (no link for a list of all games, so I link my last game), Kongregate, Game Jolt and in many more places.
Summary

of my 8 games – Earnings
Chartboost: $289.32 (In November 2018, it was ~$114.54, I had never withdrawn cash from Chartboost, I think I will do it this year).
Crazy Games: 556.92 euros (In November 2018 it was ~$238.68)
Kongregate: $163.79 (In November 2018 it was ~$128.32)
Unity Ads: $240.01 (In November 2018 it was ~$144.24)
Total = $693.12 + 556.92 euros (In November 2018 it was ~$625.78)
*No, I.A.P. Chartboost (full-screen ads, if Unity Ads have reward video ads available, then Chartboost will show reward video), Unity Ads (reward videos), Kongregate (mostly 50% share on release, average 41% share, normal gameplays). Crazy Games (normal gameplays, in 2019, I had also added reward videos).
** I also got a spreadsheet of my games earnings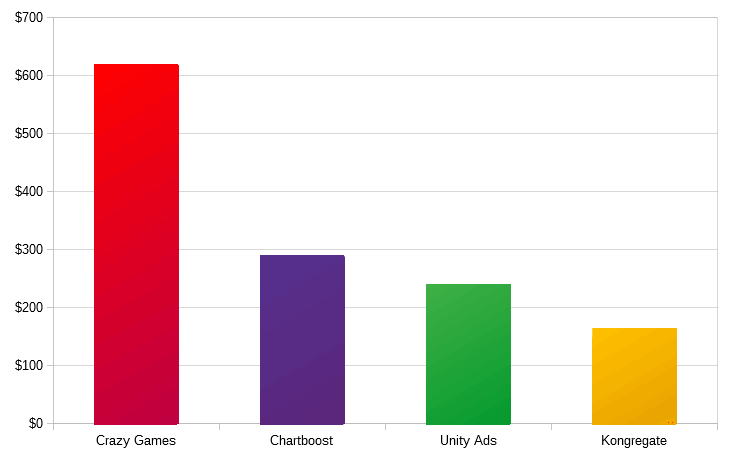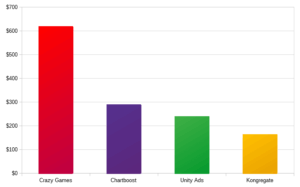 We need to remember, that those "earnings" are from a few years, my first game was released (V1 version) in Google Play on 25.02 (February) of 2018. But the first "beta" version of Bomb Rain has been released on 26.08 (August) 2016. I got no idea when I started developing Bomb Rain. The last update of Bomb Rain was in ~2019. Making games, then updating it (each of my games got updates after release), promoting it, That took so much time. Learning programming, learnings how to make games, that took a lot of time too. Was it worth it? In terms of cash? NO! It's a big fail. From those earnings, we also need to deduct the costs of making games + taxes. To be honest, the total earnings are a negative number.
In the past, I got many PM (private messages) about keeping motivation. I don't get a gold formula for it. Right now I'm 21 years old, I got some games in my portfolio, and I'm developing my tycoon game for P.C. It's a success for me. A few years ago, I didn't even know how to link CSS to HTML. I got no idea what OOP was and a lot more. I had fun learnings C++, but then I had stopped programming (I don't remember why). To be honest, In the past, I always thought that programming is not for me. I was more interested in hardware. I never expected anything; that's why I'm not disappointed:-}.
In the past, learning functions were a success for me, then learning OOP, etc., was a success for me too, Making a game, finishing it, getting downloads, getting first 100,500,1000, 5000, 10000 downloads, etc. Success is just changing. Success depends on the situation. I think that my great power is that I got mostly fails, no successes, so I'm used to it. Many peoples are releasing one/two games, then their games are becoming a big failure, and they are just giving up. I'm just used to failures. I don't know what success is. That's why fails of my games can't demotivate me #PersonalDevelopmentWithDonislawDev.
Future
I was developing a small two players game, but I didn't release it (we were just throwing bombs into other players). And right now I'm working on my biggest game, Yerba Mate Tycoon for P.C. I had also started this blog, and I'm thinking about a YouTube channel as I said before, I'm just starting.
You can WishList or maybe play (depending on time) my new game here (Yerba Mate Tycoon):