This post is also available in:

English

polski (Polish)
Earnings and Statistics from my first Android Game – Bomb Rain
I had released my first Android Game (Bomb Rain is a simple reflex/arcade game), now I would like to share downloads/earnings and other statistics from Bomb Rain (my first game). The game got ~200x downloads, here is Country/Android Statistics:
Android usage (% version, data from Google Play):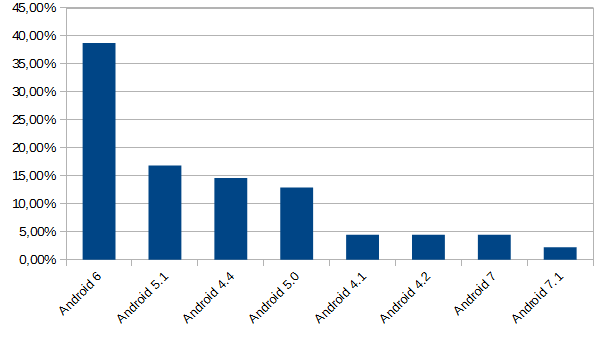 Users % country, data from Google Play: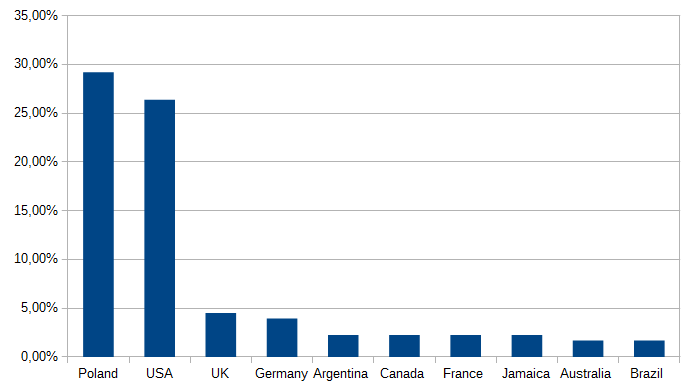 Country map from Google Play: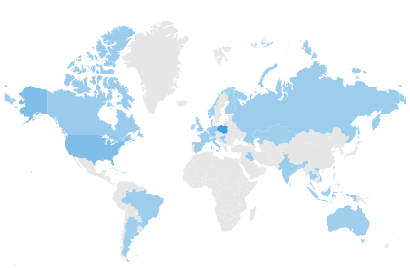 The game was downloaded 178x On Google Play (4-7x per day), on Amazon App Store it got downloaded  31x (right now 2-3x per day), a record of the game downloads was 30x in one day (Google Play).
Total Downloads (Google Play/Amazon App Store):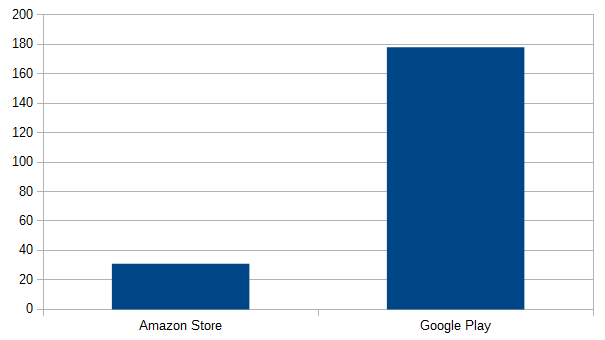 What About earnings?
Unity Ads: $17.25 (Android Version)

Kongregate: $1.43 (1555 Plays, online version).
Chartboost: $0.27 (Android Version)
Total = $18.95
Earnings data: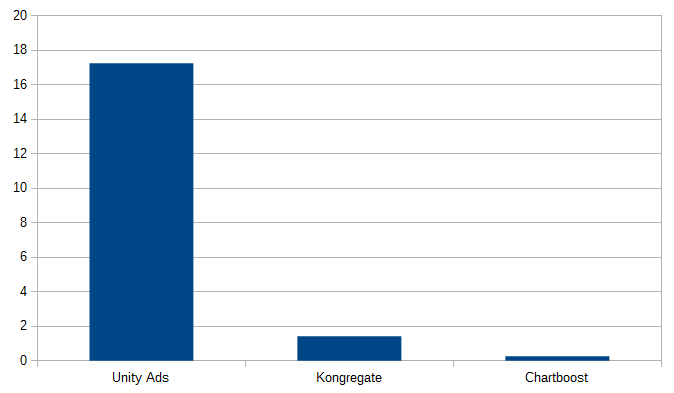 *I was using Unity video rewards ads + Chartboost full-screen ads + Chartboost reward video (if Unity Ads fails to load an ad, don't get any ads). No IAP.
I don't like games, which spam players with banners, full-screen ads, and IAP. The thing I hate most is auto-playing video ads. That's why Chartboost got so low earn because in whole camping I showed 0x Chartboost ads. My favorite Ads are Video Ads played by users, I think they are a fine form of ads.
The game had generated $18.95, but to withdraw this cash I would need some amount of cash first (like a $100 for Unity Ads). So, the game had earned $0. – cost of its production. So, I'm at minus, well, it happens.
Would I make today again Bomb Rain? Yes, even if this game would get again a very low number of downloads, earn nothing. When I was developing Bomb Rain, I had learned many things about coding simple games, Android Platform, and fixing Programming problems, I'm still learning how to program, I don't count for any earnings right now, I got time. I had a lot of fun developing Bomb Rain.
From interesting things, in the top 10 devices, which had installed my game, 50% of them are Samsung, + many Huawei devices, and we got a one (in top 10) Xiaomi Redmi Note 3. Right now I'm focused on marketing Bomb Rain (I had learned a lot about marketing), I plan also to make the next game, it will be Idle Clicker (70% sure), but right now I focus on developing updates to Bomb Rain + marketing.
If You got any questions, write them, I will try to answer them all. You can also  play my game here (just click one of these buttons/images):





Online Version (may not work good)
#UPDATE 03/2020
How is the game going doing right now? It got 9 Downloads in the last 7 days (Google Play), not great, not terrible (at least, someone is still downloading it). Bomb Rain got 1900x total downloads from Google Play. In Amazon App Store game got 482x total downloads
Total downloads (data from Google Play):
Total Android versions (% usage, data from google play):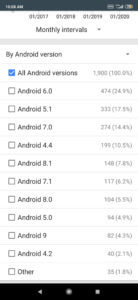 Total downloads country (data from Google Play):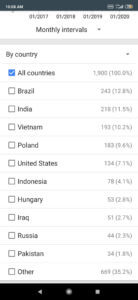 Amazon App Store Total Downloads (click image to open it in full size):

Sessions per day last ~1 month (click image to open it in full size):

*Fun Fact: Bomb Rain was downloaded 13x from itch.io (total).
What About earnings?
Total:
Unity Ads: $17.25 (before was $17.25, it was hard to find that data, data might not be accurate)

Kongregate: $3.45 (before was $1.43)

Chartboost: $1.08  (before was $0.27)

Crazy Games: 1.23 Euro
Total = $21.78 + 1.23 euro